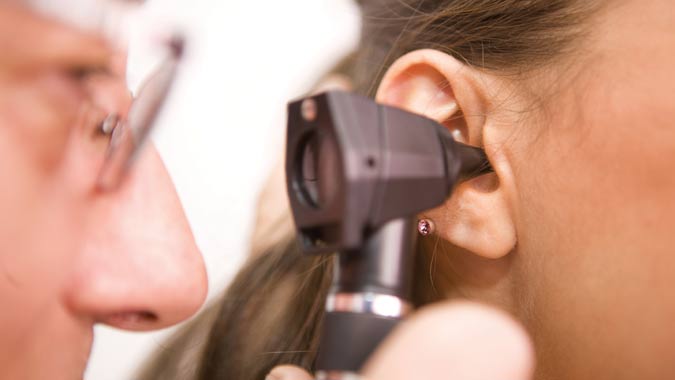 Automated Hearing-Loss Testing
DeepCI is Helping Audiologists and Hearing Impaired People with Cost-Effective Automated Hearing-Loss Testing solutions (in collaboration with Princeton University, New Jersey and National University of Computer and Emerging Sciences)
Hearing loss is the third most common chronic health condition. More than 10 million people in the United Kingdom (UK) and approximately 360 million in the world are suffering from a debilitating hearing loss, with the number estimated to rise to 14.5m by 2031. Early diagnoses of hearing impairment helps reducing its negative consequences including headaches, muscle tension, increased stress, insecurity, sadness, social isolation, and depression. DeepCI's revolutionary technology is an automated cost-effective pre-screening test to predict hearing loss at an early stage. It can potentially offer a second opinion to audiologists and can also be utilized in developing countries or rural areas where there is a lack of well-educated audiologists. It allows running a shop with a single audiologist and several assistants which could be a cost effective manner to introduce audiology know-how in developing countries. Normally, a hearing test is carried out by the audiologist to assess the patient's auditory system. However, this procedure normally requires an appointment with the audiologist, with potentially long delays and a practitioner fee. In addition, other possible problems include unavailability of required equipment and qualified practitioners, particularly in remote areas.

DeepCI's developed technology is based on Cognitively-Inspired Optimized Feature Extraction and Deep Speech Recognition.

Comparative performance evaluation demonstrates the potential of our automated hearing test method that achieves comparable results to the clinical ground truth, established by expert audiologist's tests. The overall absolute error of the proposed model when compared with the expert audiologist test is less than 4.9 dB and 4.4 dB for pure tone and speech audiometry tests respectively, achieving unparalleled accuracy up to 97%. Ask for a no-cost demo!
Contact Us
We're here
20/1 Parkside Terrace, Edinburgh EH16 5XW
E: [email protected]

Give us a call or drop by anytime, we endeavour to answer all enquiries within 24 hours on business days.
We are open from 9am — 5pm week days.